Hard Candy and a Car Crash: Students Intervene in Pair of Emergencies
You don't know how you'll respond in an emergency until you face one. Across UNC Charlotte's campus, hundreds of students in health-related majors study to become professionals trained to step in at those critical moments. Over the spring semester, two exercise science students were called on to do just that. Listening to the stories of Chris Lowry and Baily King, it's clear that for some with a future in healthcare, the time to make a difference starts even before graduation.
A Situation at the Salon
They came bursting in to the main room from somewhere out front, where they had been headed toward the front door of the salon. At first, it wasn't clear what was happening, Chris Lowry explains. But something was wrong, and everyone was screaming. "My daughter, she's choking, she's choking!" he remembers the woman yelling.
"I was in the middle of my haircut, so I had a half haircut and still had the barber's cape on. I got up out of the chair and said, "My name is Chris Lowry. I'm trained in first aide, may I help you?"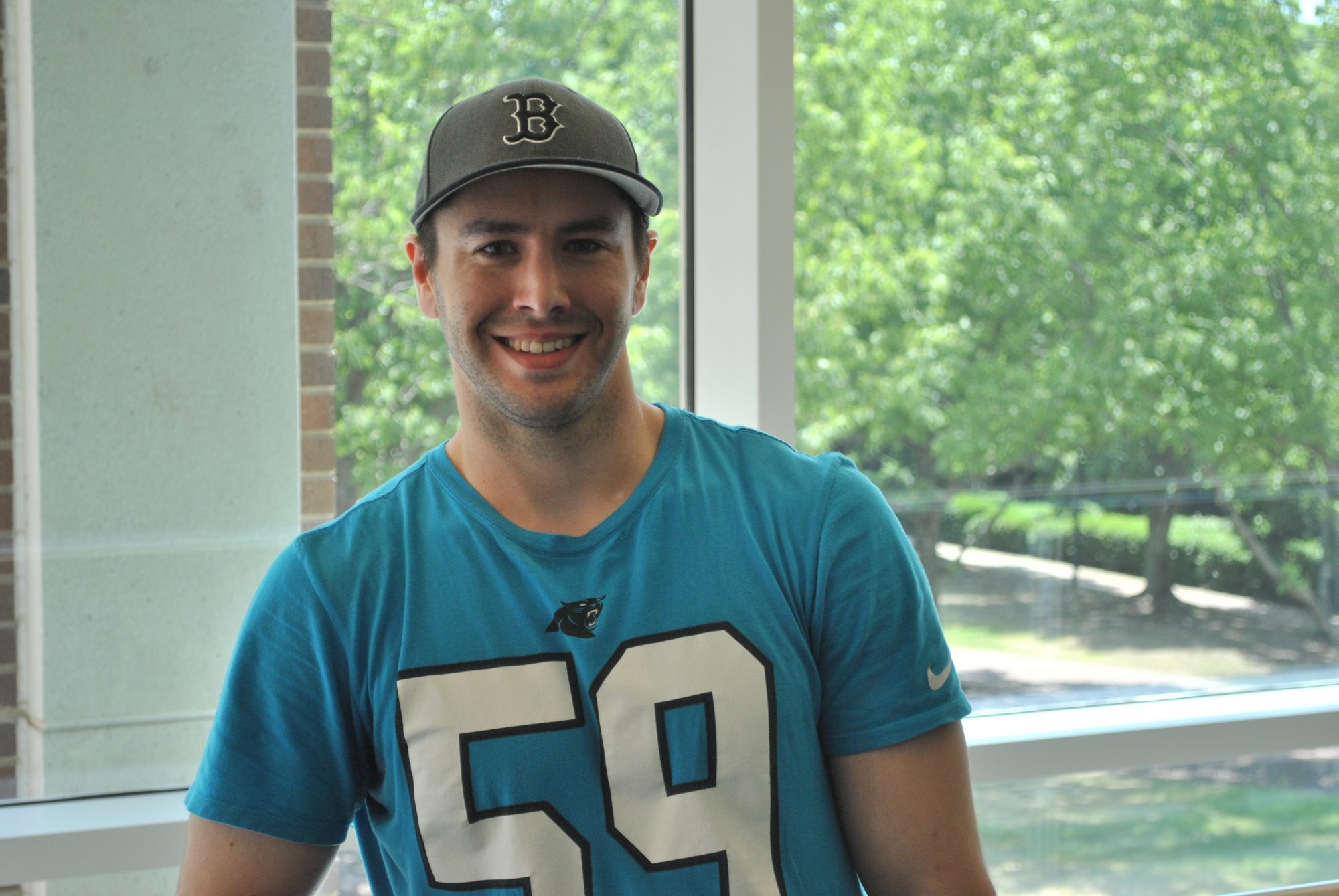 The senior had recently finished a class in emergency medical response, and with the training fresh on his mind, said he was able to remain calm through the chaos.
"I got down on my knees, and I told the little girl, 'Just keep coughing as hard as you can, try to cough it up.' It seemed like it was working a little. She was still crying, so her airway wasn't completely blocked." As Lowry progressed through the techniques he had been taught, bystanders demanded he do the Heimlich maneuver. But he stayed focused and stuck to his training.
"The primary objective is to get them to cough it up without us intervening," he said.
"She was trying to cough, so I started doing back blows. I couldn't really tell if that was working…so after five I switched to abdominal thrust. After one thrust, she coughed up a piece of hard candy."
The surrounding crowd broke into applause, and following an emotional thank you from mother and daughter, the UNC Charlotte student went back to the barber's chair, reflecting on the incident as the stylist finished his haircut.
"It gives you a great source of pride when you do something like that, when you're able to help somebody."
Lowry believes his in-class training prepared him well for a real world emergency and credits his instructor, kinesiology faculty member Linda Probst.
"During the semester, I often have students pair up with others in the class to simulate specific scenarios," Probst said. "One student is the 'victim' or patient and the other is the responder who appears on the scene. We practice over and over again, [things like] sizing up the scene for safety…and gaining consent from a conscious patient."
Lowry said he is weighing job options as he attends classes over the summer, but that the experience in the salon has led him to consider a career as an EMT.
First on the Scene
Baily King and a childhood friend were on their way to the U.S. National Whitewater Center for a day of mountain biking through the center's verdant trails. They were less than mile from UNC Charlotte's campus when cars behind them began smashing into each other, leaving a Toyota Prius overturned, the gas on full throttle and smoke pouring from the engine. A second car had slammed into a telephone pole, and two others were stopped in the road with minor damage. Like Lowry, King was enrolled in UNC Charlotte's emergency medical response class at the time, and had been trained in on-scene accident response. Once he had pulled off the street and deemed the roadway safe, he went to work.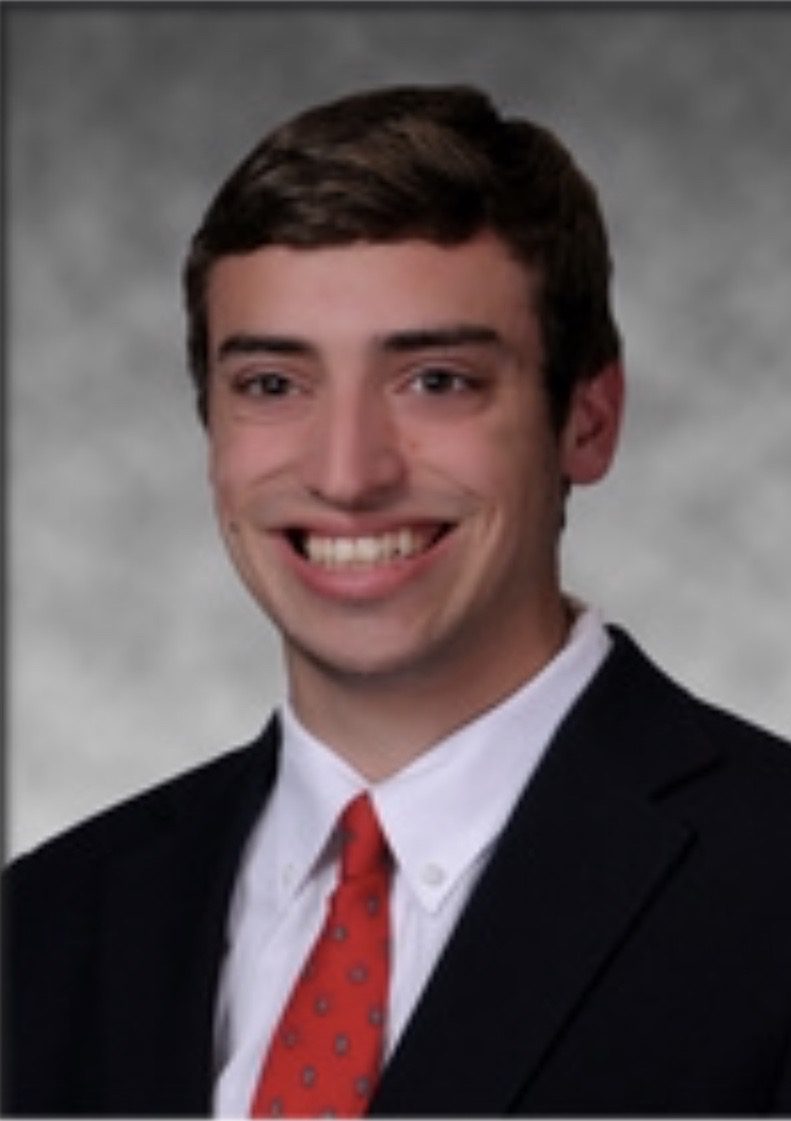 "As people gathered, I was running to the car," he said. "I told them to keep traffic away. I ran to the Prius, took the keys out of it, set them on the ground, and unbuckled the driver's seatbelt."
Once the woman was out of the car, King performed a "primary assessment," evaluating whether she had suffered any major injuries and reviewing her mental status, airway, breathing and circulation. He was satisfied that she had not suffered any serious injuries, so he continued down the street to the next car.
"[It had] struck a telephone pole which was obviously attached to electrical lines. So, I had to make sure that the car was safe for me to intervene with, and I noticed that there weren't any exposed wires away from the telephone pole," the UNC Charlotte senior said.
The driver of the car had not been wearing a seatbelt and the airbags hadn't deployed, so checking for a concussion was his primary concern. After looking the driver over, completing a mental state evaluation and not finding any signs of a concussion, he made his way toward the last two cars as the paramedics arrived to take over.
"They took my information down and said, "Hey, how did you know how to do all that stuff?" King explained his training and career path to the first responders, who thanked him for evaluating the victims at the time of the crash.
"It was like second nature. I said to myself, 'Here's what you're going to do, you got to focus on what needs to be done rather than panic about it. That's not helping anybody.'"
For Probst, the two stories validate work done in the classroom over the year. "I was very proud of Chris and Baily. These are the types of stories that make me feel that my time spent teaching is worthwhile."
It was time worthwhile as well for two future health professionals who were ready when called, and for those they kept safe in dangerous moments.
---
by: Wills Citty