CHHS Research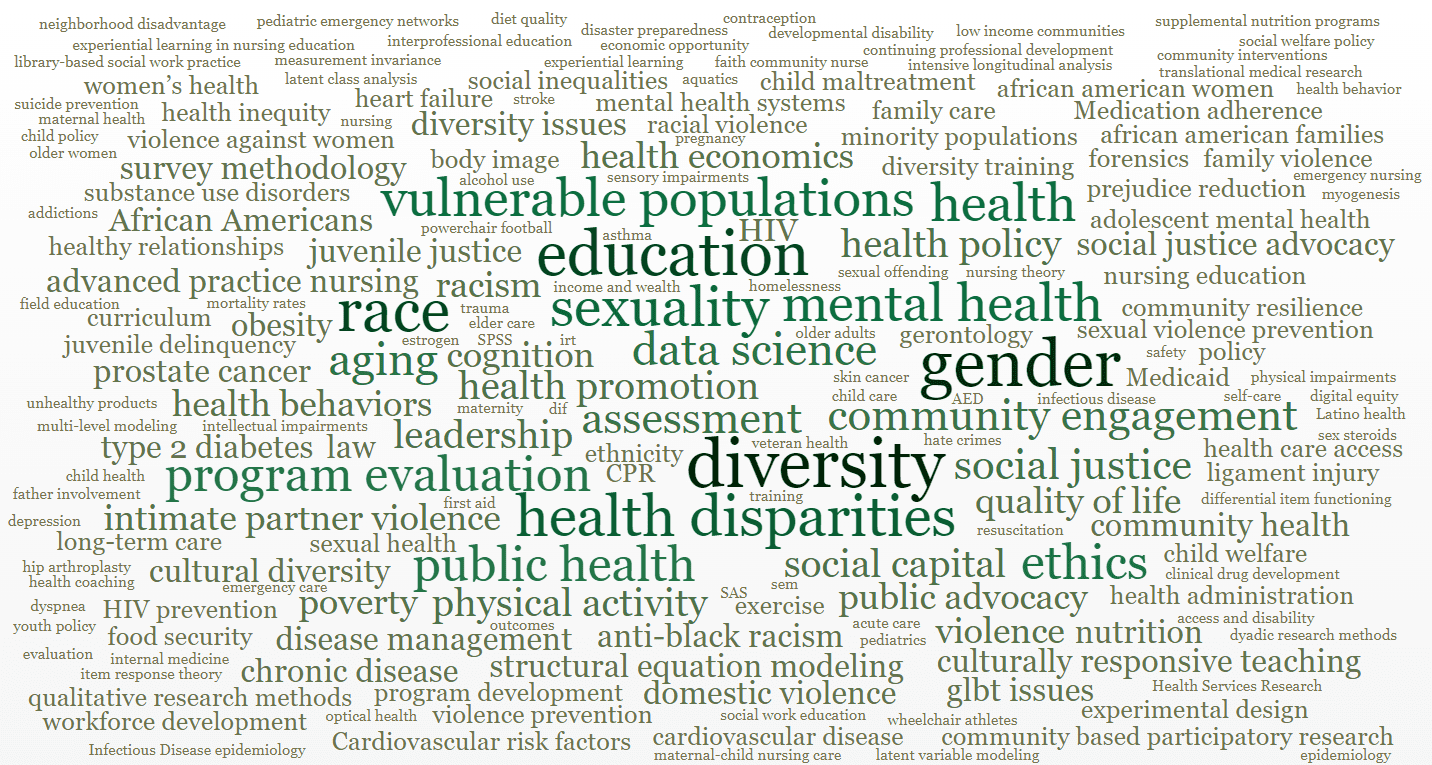 WHO WE ARE…
The College of Health and Human Services (CHHS) supports a broad portfolio of interdisciplinary research that seeks to improve the health, well-being, and quality of life for individuals and communities.
Our research addresses the many aspects of physical, emotional, behavioral, and social health and advances interventions, programs, and policies that tackle underlying social, economic, and environmental factors that contribute to health disparities.
Our research has global and local impacts, analyzes critical problems across the lifespan, and responds to the unique concerns and conditions of special populations. Our researchers have received competitive federal, state, local, philanthropic, and private industry funding.
CHHS Research at a Glance (FY23)

CHHS Academies
CHHS currently houses 4 academies that support research, teaching, service, and collaborative partnership efforts focused on: population health; military/veteran populations; social and racial equity, and clinical research and scholarship.
Learn more about our academies below:
Learn more about the CHHS faculty researchers in each of our units: