Inside Look: Clinical Exercise Physiology Lab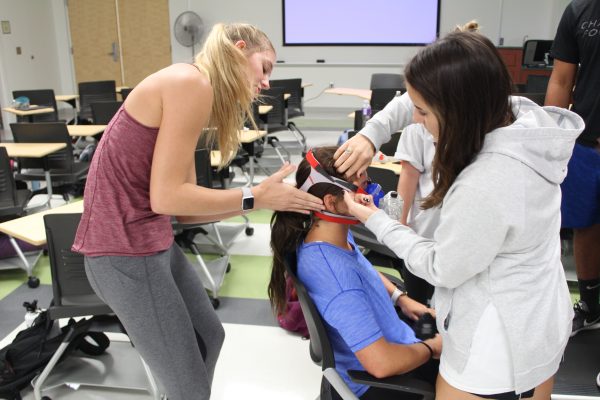 For most students at UNC Charlotte, Belk Gymnasium is a place for extracurricular activities. Renovated in 2015, the 100,000 square-foot facility is known for its basketball courts, swimming pool and multi-purpose fitness rooms. However, for many future exercise physiologists, this facility is an important academic building, home to the Clinical Exercise Physiology Laboratory.
The lab is in a maze of hallways along the lower level in Belk Gym. Many students and faculty pass right by, mistaking it for just another fitness room. But behind its double doors, a 2,500 square-foot space combines the hands-on training of a clinical laboratory with the technical knowledge of a classroom.
Treadmills line the lab's back wall, separated by metabolic gas analysis carts, which measure a person's breathing and oxygen and carbon dioxide levels in the body. After lecture, students pair off into small groups around the equipment to begin their lab training.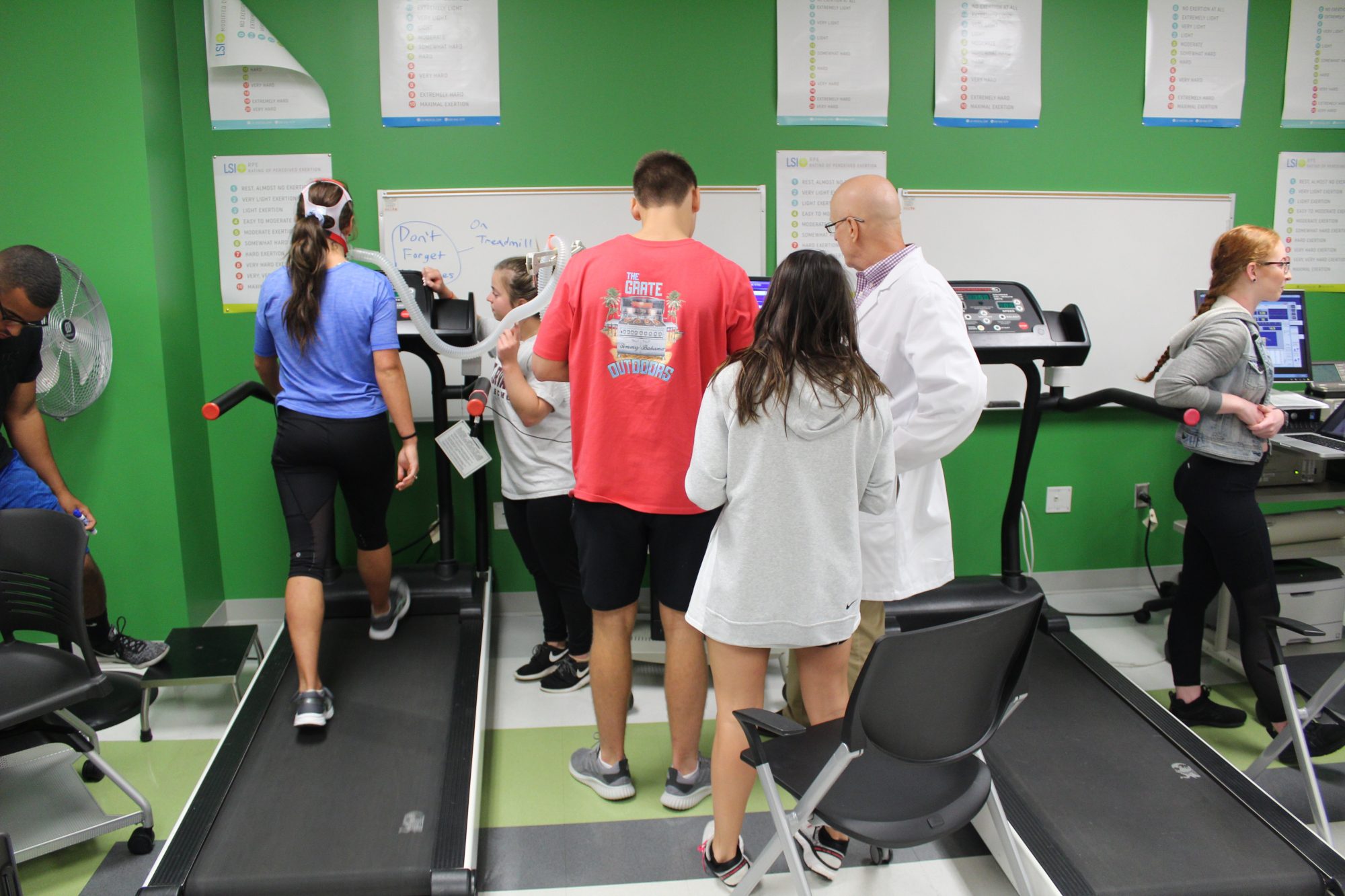 In addition to metabolic carts and treadmills, the physiology lab is fully equipped with cycle and arm ergometers, ECG machines, weight training devices, and a "Bodpod" which measures body composition.
Students use this equipment during their lab assignments to assess how the body responds to exercise. Each week, students will volunteer to perform the exercise simulations while their peers measure their physiological responses such as heart rate, blood pressure, muscular strength and endurance, joint flexibility and electrocardiographic waveforms.
"The graduates of these classes gain incredible practical experience from direct, 'hands on' student to patient interactions," said David Verrill, lecturer and lab director. "The single biggest area of growth for the student is the development of multiple clinical assessment techniques in health, fitness and exercise science that they can improve on over time and apply to all client and patient populations."
Today, several volunteers strap up to facemasks and heart monitors, while their peers record their measurements before exercise, then they hit the treadmill for a workout that includes varying intensity levels and time intervals. Someone from each group monitors the results from the metabolic gas analysis carts, while other students closely time stopwatches and measure other bodily responses.
The practical experience gained in the Clinical Exercise Physiology Laboratory prepares undergraduate and graduate students for careers as physical and occupational therapists, chiropractors, physician assistants and clinical exercise physiologists, Verrill explained.
"When students go to their first job, on the first day they're going to be asked to take blood pressures, do physical assessments and walk tests. This lab is used to prepare them to walk into the work site on the first day and be ready to go."
---
by: Anna Henderson