Health Connection Learning Community

Join the Health Connection Learning Community
The Health Connection Learning Community (HCLC) is a one-year academic program promoting success among a diverse group of first-year students who seek unique learning opportunities. HCLC students reside together on campus, enroll in common courses, and participate in valuable health and career-related opportunities.
HCLC will assist students in the academic transition to university instruction, support learning experiences beyond the classroom, and encourage positive student connections at UNC Charlotte.
Research shows that students that reside in learning communities are likely to have higher grade point averages than other students, and their retention rate towards graduation from the university is higher than students living in other living situations.
To learn more about the benefits of being in a learning community, click HERE!
During freshmen year, HCLC students will take one class each semester with their learning community cohort. Students fill the remainder of their schedule with classes of their choosing from the recommended academic plan of study for freshmen in the College of Health and Human Services.
Fall Semester
HCLC students begin their academic career in the fall with a designated (3 credit hour) section of Prospect for Success (HAHS 1101.) Prospect for Success (HAHS 1101) is a course designed around three interconnected goals—Intentionality, Curiosity, and Awareness. Prospect for Success involves students, faculty, and staff at UNC Charlotte working together to achieve these goals. This course enhances a student's understanding of his or her strengths and interests, and aims to create future leaders who are intentional, curious, and aware.
Spring Semester
HCLC students will enroll as a cohort in a liberal studies (3 credit hour) section of Health and Quality of Life (LBST 2214.) This course focuses on the individual and social aspects of health. Topics include the analysis of individual health and illness behavior and theory; the social, political, and economic contexts of health and illness; and the broad cultural, ethical, and religious understandings of health and illness.
The Health Connection Learning Community is a residential program, and students live on campus in Laurel Hall. Laurel Hall, which opened in 2015, is a suite-style housing option located in South Village. Laurel offers a variety of suite layouts that gives residents the opportunity to share living and bathroom space. Laurel Hall features a classroom, gaming area, community lounges, community kitchens and central laundry facilities on each floor.
Students should complete a Housing and Residence Life application and submit a deposit before applying to the HCLC. Students will be assigned to Laurel Hall upon acceptance into the program. Housing and Residence Life coordinates specific roommate assignments, and all roommates must be HCLC participants.
A primary focus of the Health Connection Learning Community is to support students, from their very first moment on campus, to develop skills for academic success and for life after graduation. Students will participate in service-learning hours during both the fall and spring semesters. Service-learning will focus on experiences and projects that fall within the scope of Health and Human services.
We accomplish this together through the following opportunities:
Students engage in exploring their strengths through the Clifton Strengths assessment
Create a close- knit community through team-building activities
Complete service-learning hours together both on and off campus
Explore many areas of health by spending time on site at community organizations
Learn best practices through the interaction with guest speakers and networking
Be surrounded by like-minded students who are also interested in health, offering you the opportunity to study, research and collaborate together
Assistance with course registration and a connection with on-site tutors and peer mentors
Establishment of lifelong friendships with other students in the College of Health and Human Services
Explore, discuss and understand diverse cultures and perspectives
Student Testimonials
Here is what our students have to say about their experience in the HCLC!
"I was very afraid that college was not for me at first. Once I started getting used to classes and seeing my same small group every day that has issues similar to me, I felt normal." – Social Work Female
"As a member of the learning community, I had the opportunity to live with others that had similar majors as me which helped on the academic side of college. I never had a class by myself and always had automatic study groups." – Pre-Nursing Female
"It would have taken me longer to adjust to UNCC if it were not for the Learning Community. Our class was the closest out of all my classes. We got very comfortable around one another and it was so much fun." – Pre-Kinesiology Male
"I have enjoyed being part of a smaller community of students with similar career goals. We've grown closer, encouraged each other and been able to get to know our professor better." – Pre-Nursing Male
How to Apply
If you are a UNC Charlotte, first-year student pursing a major in Nursing, Exercise Science, Social Work, Public Health, or Health Systems Management and are interested in joining the Health Connection Learning Community, please apply here:
Health Connection Learning Community Application
Please note: All student applications are reviewed and processed on a first come, first serve basis. The HCLC will continue to enroll students until spots are filled. After all spots are filled, students will be placed on our wait list.
Contact information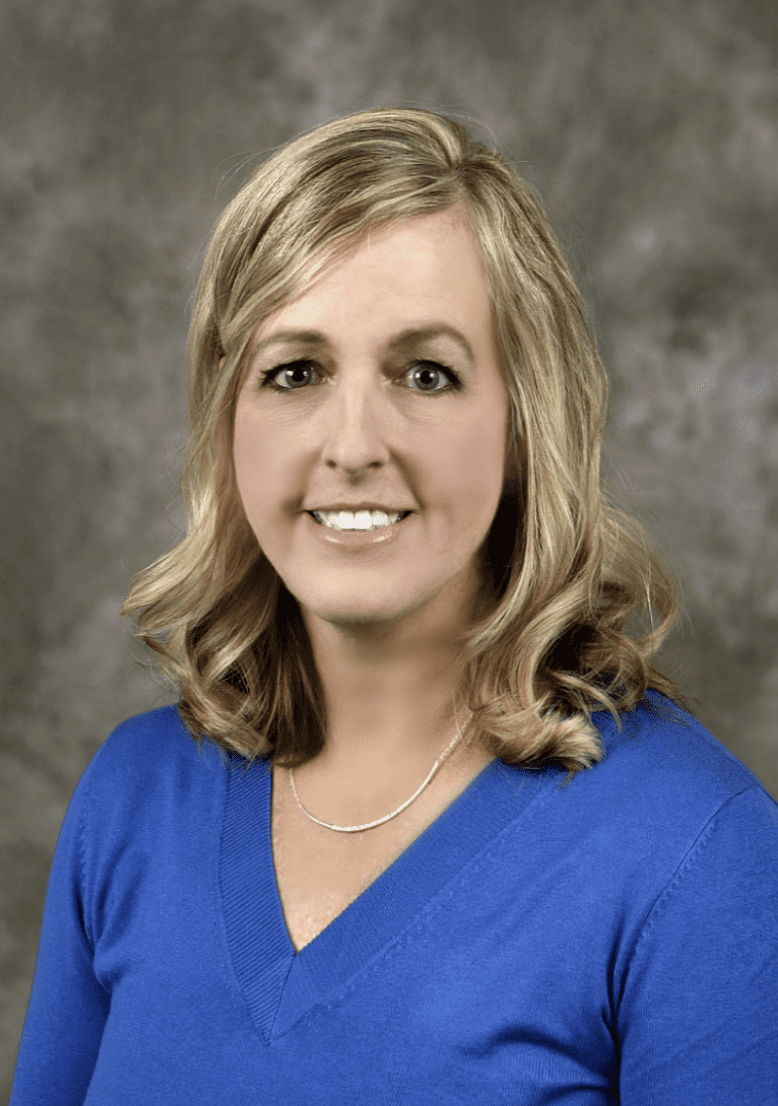 Tracy Bonoffski
Health Connections Learning Community Faculty Coordinator
Lecturer in the Department of Applied Physiology, Health and Clinical Sciences
Belk 215
704-687-0858
tbonoffs@uncc.edu